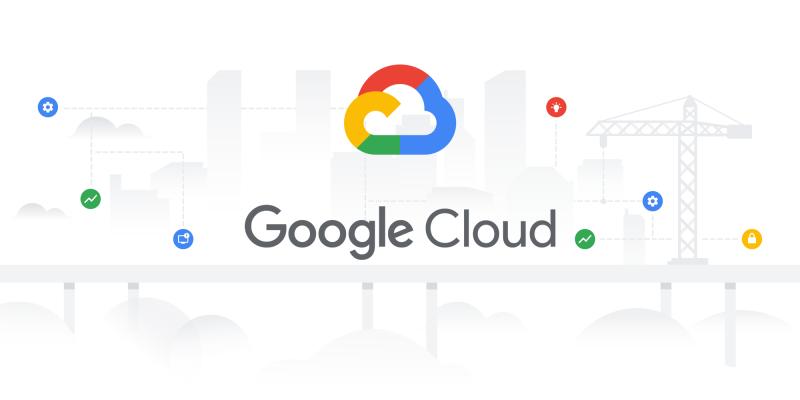 Ucraft is an easy-to-use website builder for anyone who wants to create a unique and powerful website. We currently have around 1 million users in total, 450K active users and online business owners, bloggers, startups, designers, freelancers, and entrepreneurs grow their brands. And Google Cloud has been there to help us grow our brand every step of the way.
Establishing a foothold in the website-builder market is a major undertaking for a startup like Ucraft. The field is extremely crowded, with dozens of entrenched players, and new vendors entering the fray seemingly every week. To gain market traction we needed to develop a unique and compelling offering. But like many startups, we had limited financial resources and had to spend wisely.
After considering the options, we selected Google Cloud to power our new business, in addition to becoming a Google Cloud Premier Partner. Google Cloud lets us avoid infrastructure cost and complexity, and free up technical staff and budget to focus on building differentiated capabilities to attract customers and grow the brand. Our ready-made page layouts and customizable templates, combined with our free hosting and affordable pricing, helped us stand out from the competition and rack up early customer wins.
Optimizing TCO with Google Cloud
Google Cloud lets us efficiently and cost-effectively evolve our platform from a turnkey managed service offering to a true Software-as-a-Service (SaaS) solution. In the early days we used Compute Engine to develop and hone the platform and support our initial customer deployments. Compute Engine helped us minimize total cost of ownership by avoiding upfront capital outlays and aligning ongoing operation expenses with evolving business demands. We expanded incrementally, implementing a unique compute instance for each customer.
As time went by, we adopted App Engine to support the next phase of our growth. Google Cloud's fully managed, serverless platform lets us increase automation and simplify operations even further. App Engine dynamically scales compute resources in response to real-time traffic demands, enabling us to improve service agility, avoid over-provisioning or under-provisioning resources, and further optimize costs.
Meeting stringent scalability and availability requirements with GKE
Ultimately, we migrated to a microservices architecture powered by Google Kubernetes Engine (GKE) to support our rapidly expanding customer base and long-term vision and development plans. GKE provides the scalability, security, and stability needed to deliver a global SaaS solution. The product's autoscaling capabilities and load-balancing functionality help us optimize performance and economics. Built-in security features make it easy to segregate customers and protect confidential data. And the high-availability architecture boosts reliability and customer satisfaction. In fact, thanks to Google Cloud we deliver the highest uptime of any website builder in the industry.
GKE speeds up development and accelerates the pace of innovation. It allowed us to efficiently add eCommerce functionality to our platform to move up the value stack and expand revenues. Now, in addition to building websites, our customers can easily set up online stores to sell products and services on the web.
Revolutionizing user experiences with Google Cloud AI and next steps for Ucraft
Going forward, Google Cloud AI capabilities are helping us completely reimagine the user experience. We use the Google Cloud Natural Language AI and Vison AI APIs to reinvent the way you build websites. Ucraft artificial designer assistant guides you through the entire process, suggesting site designs, content, and page layouts based on your input and feedback.
What's coming to Ucraft and why?
Ucraft Next, our next-generation offering, takes ease of use to the next level. With Ucraft Next, anyone can create a modern website with unmatched speed and simplicity. Our intelligent assistants do all the work, automatically designing and building the site for you. Ucraft Next helps you get your website or eCommerce site up and running quickly and easily, so you can focus on running your business.
The problem we solve
With so many platforms out there now, launching an eCommerce store quickly should be easy, but the truth is, it's not. The problem is that no one has addressed the two things that create the most delay: design and content production. This is where the heavy lifting happens and it gets worse with the indecision created when trying to get things just right, so we fixed it.
The solution we bring
UCraft Next is a game-changing intelligent eCommerce that uses powerful AI to get your store launched faster than any other platform on the market. Our design and content bots do the hard work for you instantly and with incredible results. Your vision deserves its best shot at success. We make building and launching your online store something that happens in a matter of minutes, not weeks or months.
We're excited about what we've already been able to accomplish by building on Google Cloud and are excited about the future. We are committed to creating a platform that lets any entrepreneur easily create a high-quality, high-impact online presence. It helps level the playing field so more people with great business ideas can begin to reach audiences everywhere with digital experiences that rival those of their much larger, established competitors.
If you want to learn more about how Google Cloud can help your startup, visit our page here to get more information about our program, and sign up for our communications to get a look at our community activities, digital events, special offers, and more.