DevFest is a yearly tech event hosted by Google Developer Group (GDG) communities worldwide, pulling in folks keen on Google tech.
In Armenia, GDG Yerevan has been putting together DevFest since 2012. Come October 21, 2023, the tech community is celebrating the 10th round of DevFests in Armenia at Holiday Inn Yerevan – Republic Square, an IHG Hotel.
---
DevFest Armenia 2023 is not just another tech conference; it's a milestone celebration of a decade of technological innovation, knowledge-sharing, and community building. Set against the backdrop of the picturesque Holiday Inn Yerevan – Republic Square, this year's event promises to be an epicenter of inspiration and collaboration on October 21, 2023.
DevFest Armenia is made possible by the esteemed official sponsor, Google, whose unwavering support propels the community into the tech future. A heartfelt thanks also go to DevFest's general partners — SADA, VOLO, Ameriabank, EPAM Armenia, and Adobe Armenia — for their instrumental role in breathing life into this monumental event. Their collaboration has been the cornerstone of DevFest Armenia's success.
Welcome to DevFest Armenia 2023
🚀 A Decade of Empowering Tech: DevFest Armenia has been a driving force in shaping the tech landscape for the past 10 years. It's not just about technology; it's about fostering a community that thrives on knowledge, innovation, and collaboration.
🎯 What's in scope: The conference offers a diverse array of experiences, from inspiring keynote presentations by global tech luminaries to hands-on workshops led by experts in AI, web development, IoT, and more. It's an opportunity for tech enthusiasts, developers, designers, and entrepreneurs to delve into the latest trends and advancements in the industry.
🎉 A celebration beyond conference rooms: DevFest Armenia 2023 is more than a conference; it's a celebration. Attendees can expect an immersive experience that not only imparts knowledge but also commemorates a decade of technological achievements and collaborations in Armenia. It's a testament to the vibrant community that has been the heartbeat of DevFest.
🎟️ Free tickets and inclusivity: In the spirit of community and accessibility, tickets for DevFest Armenia 2023 are free of charge. This inclusive approach aims to bring together a diverse audience passionate about technology, breaking down barriers for anyone eager to be part of this historic event.
🌐 Global perspectives, local connections: With speakers and participants from around the globe, DevFest Armenia 2023 is a melting pot of ideas and perspectives. Yet, it retains its local essence, providing a platform for attendees to connect with like-minded individuals, potential collaborators, and industry leaders.
📅 Mark your calendars: The call to action is clear: mark your calendars, spread the word, and be part of history. DevFest Armenia 2023 is not just about witnessing the evolution of technology; it's about being an active participant in shaping its future.
💬 Join the conversation: Whether you're a seasoned professional, a budding developer, or simply curious about the tech realm, DevFest Armenia 2023 invites you to join the conversation. Let's make this celebration the biggest and most memorable tech conference in history! The schedule of DevFest Armenia 2023 is available on the official website here.
Date of the event: October 21, 2023, 09:45-19:00
Official website of DevFest Armenia events: devfest.am
Entrance is FREE for everyone!
Register free on Eventbrite
Follow GDG Yerevan on Facebook, Twitter, YouTube and LinkedIn.
---
About Google Developer Group (GDG) Yerevan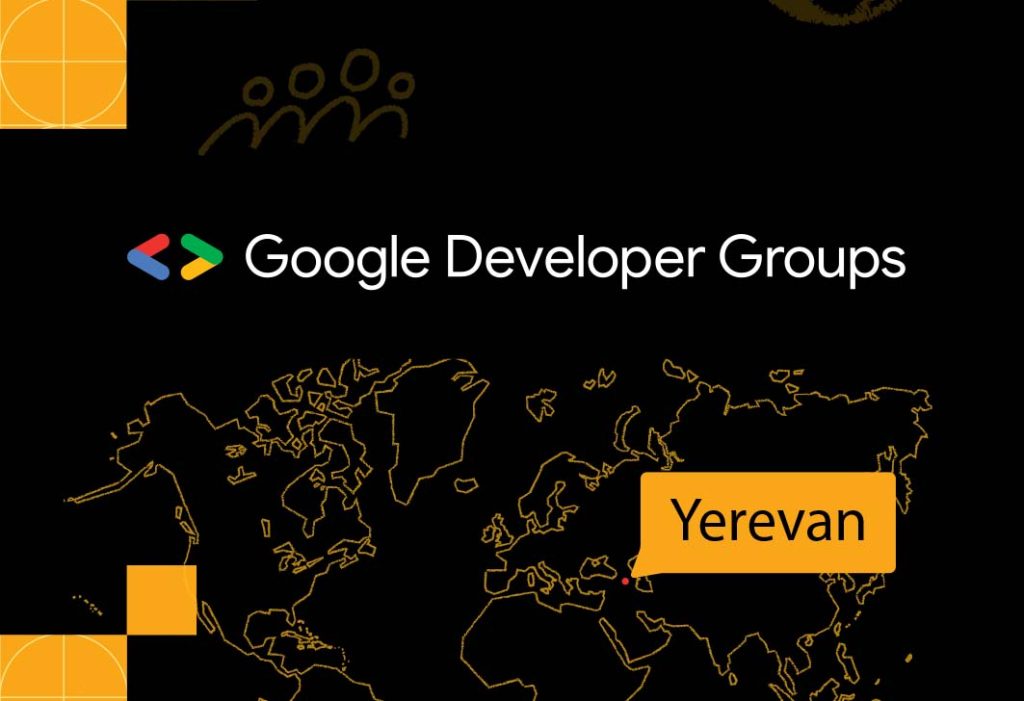 GDG Yerevan (Google Developer Group Yerevan) is a community of individuals and organizations passionate about Google technologies. GDG Yerevan has been one of the pioneer tech communities in Armenia, established in 2010. The community regularly gathers to discuss various topics related to modern technologies. Any Armenian can actively engage in GDG Armenian group sessions, seminars, and discussions held in Yerevan and other cities across Armenia.