The smartphone industry keeps hitting new records. Today, the number of people that own a smart and feature phone is above 7 billion, which is 91% of the world's population. For the record, the number of smartphone users in 2016 was only 3.36 billion. Over time smartphones have been including advanced features, changing their designs, capabilities and more. In 2023, we are going to see the next wave of smartphones with new upgrades. 

Let's look at 10 of the most awaited upcoming top smartphones for 2023.
Google Pixel 7a
According to rumors, Google may bring its Google Pixel 7a smartphone to the market in the spring or summer of 2023. The Google Pixel series are known for fast performance, superior cameras, and affordable pricing. The new Pixel is believed to introduce features such as a better screen, a new camera sensor, and wireless charging. Taking into account possible improvements and the cost of Pixel 6a, it is possible that the price of the new phone will be around $550 at the time of release. 
Want to receive recent updates on your Email?
We send only 1 or 2 emails per month. Subscribe for Armenian tech industry updates.
Samsung Galaxy S23
Samsung's next flagship, Samsung Galaxy 23 is expected to launch in January or February of 2023 according to the company's typical schedule. There is no official confirmation from Samsung yet, but rumors and leaks reveal that the biggest upgrade with the Galaxy S23 series is expected to be new 200Mp sensors for the main camera. In June, Samsung unveiled the 200MP ISOCELL HP3 camera for more accurate images. Other expected changes include battery design and processor. The size of the phone will probably stay the same. The expected starting price is around $1200 based on the prices of the predecessors. 
---
Find your
next

smartphone
---
iPhone 15 
For years, Apple has been following a schedule of presenting new iPhones in early September. Usually, they become available two weeks after the announcement. This allows us to expect that iPhone 15 will be available in four models at the end of September 2023. According to Bloomberg reporter Mark Gurman, Apple may replace the "Pro Max" model with a new Ultra one. Among the expected features are a USB-C port, an always-on display for all models, a bigger battery and a 48-megapixel camera. Predicted prices are iPhone 15 – about $800, iPhone 15 Plus – $900, iPhone 15 Pro – $1100, and iPhone 15 Ultra – $1200. 
OnePlus 11 
In 2022, OnePlus launched two new phones: the OnePlus 10 Pro and the OnePlus 10T. Given the pattern, the manufacturer may release its next phone in March or April 2023 although the company's release schedule was unpredictable this year. 
The name of the new smartphone may be "OnePlus 11 Pro" or just "OnePlus 11". The cost of the phone is supposed to be around $900. Among the expected features are: faster charging compared to the OnePlus 10T, a 2+2 circular rear camera design, and a 6.7-inch OLED screen. 
Samsung Galaxy Z Fold 5 
In February 2019, Samsung made headlines by announcing the first foldable smartphone. The company released the Galaxy Z Fold phone in September 2019, and the second one in September 2020. In the next two years, Samsung brought its foldables to the market in August. This pattern allows us to assume that the Galaxy Z Fold 5 will likely arrive in late August or in early September 2023. Given the costs of its predecessors, the starting price of the new smartphone is expected to be around $1,800. The possible features of the phone are: 50Mp main sensor, dedicated S Pen slot, thinner and lighter design, 120 Hz AMOLED screen, and 256 GB storage.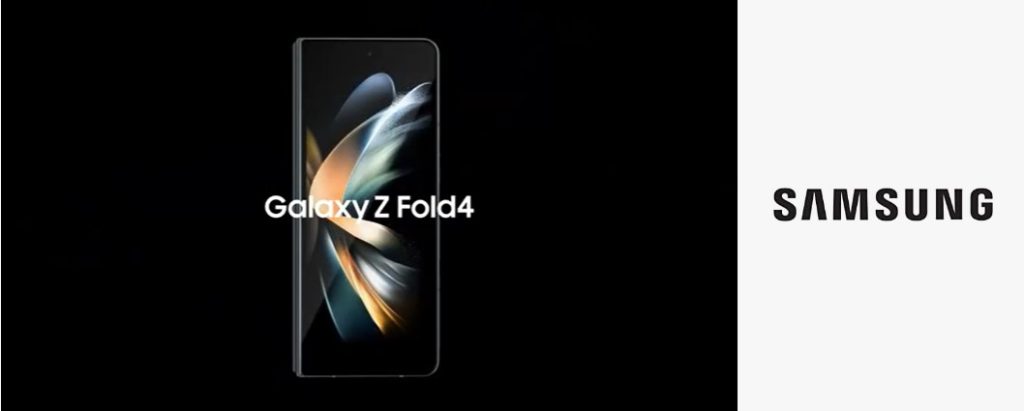 Huawei P60
The latest lineup by Huawei was the Huawei Mate 50 launched in November 2022. 
Rumors say the company is going to launch its flagship P60 in March 2023. The smartphone may bring various upgrades over the P50 series: an enhanced operating system, improved camera performance and telephoto lens, and more. The phone probably won't support 5G connectivity as Huawei is banned from using certain technology. We believe that the starting price of the Huawei P60 will be around $1000. 
Motorola Razr 2023
The new folding phone by Motorola is expected to arrive in September or Octobe, 2023. There may be two models as leaks mention two codenames; "Juno" and "Venus". The design inspired by the original Moto Razr flip phone isn't expected to change notably. Although it's unknown what upgrades we are going to see, one of the models may be similar to the current one, and the other may have a larger screen. Motorola Razr 2023 is expected to have a starting price of $800 to $900. 
Samsung Galaxy A54 
Samsung Galaxy A series are mid-range smartphones with high performance and technical capacity. The tech giant released Samsung Galaxy A53 5G and Samsung Galaxy A33 5G in March 2022. Their successor, Samsung Galaxy A54 will likely arrive in March/April 2023. Although there isn't a confirmed price yet, the phone's starting price may be around $500. Expected features of Samsung Galaxy A54 are increased battery capacity, better processor and more RAM. Compared to the A53's 64 MP camera, the A54 is supposed to have a 54 MP camera. However, the sensor and lens are supposed to be better. 
Google Pixel Fold
According to a tweet by Display Supply Chain Consultants (DSCC) CEO Ross Young, Google Pixel Fold is expected to be launched in March 2023. The model will be the first foldable by Google in the growing market of foldable smartphones. It is being tipped to include 3D renders. Google Pixel Fold is likely to come to the market in two colors: white and black. The phone's starting price is assumed to be around $1,800. Supposedly, Google Pixel Fold will be powered by Android 12 and will have features specific to folding phones, for example, big displays and multitasking options. 
Lenovo Think Phone 
According to spread rumors, Lenovo is expanding its ThinkPad series to smartphones. The company owns Motorola, which allows experts to assume that the new phone will have similar features to Motorola Edge 40 series. Leaks reveal that it is known by the codename "Bronco." Expected features include an AMOLED or OLED display, 12 GB of RAM, 50 MP primary, and 16 MP front cameras. How much the phone will cost isn't known yet. 
Summing up expectations on top smartphones of 2023 
Bigger devices, foldables, wireless charging, enhanced cameras, and more; the future of smartphones seems pretty exciting in 2023. While smartphones are getting smarter, experts believe that their role in our lives will increase even more. We're sure you'll notice the change in the market if you happen to choose a new phone in 2023.
Notice: This content contains affiliate links to product pages on the marketplace. Our website is not responsible for the accuracy of advertising links and products.