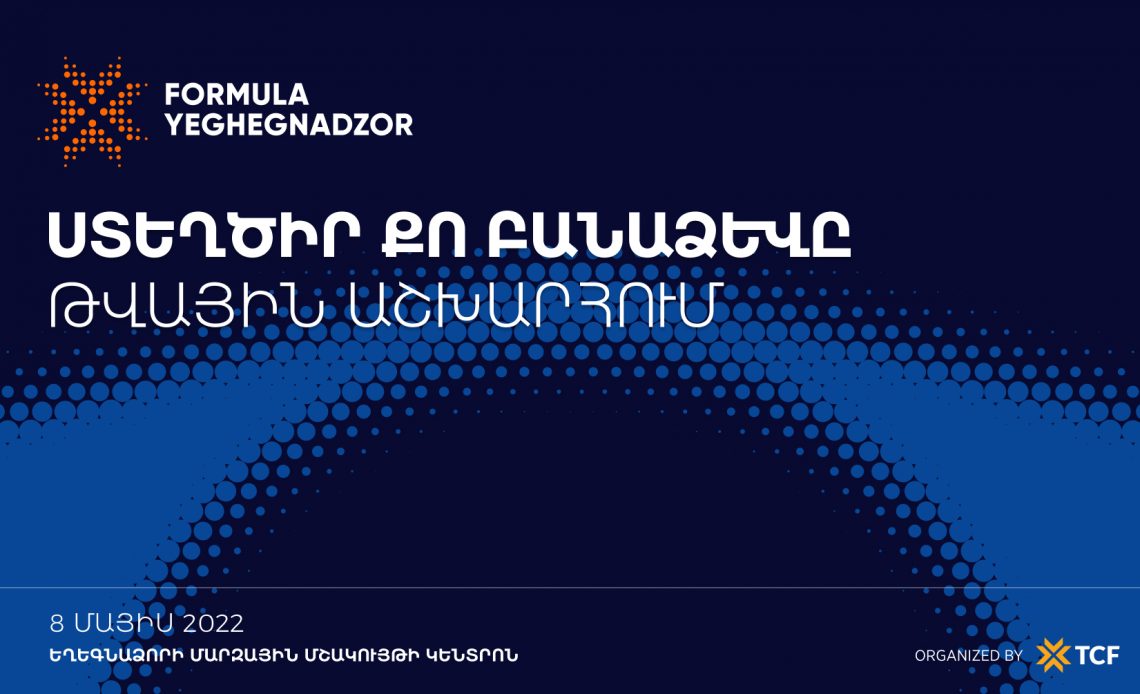 Formula Yegheghnadzor is a digital conference organized on the occasion of the birthday of the TCF group of companies.
True to our promise, this year it will take place outside Yerevan, in the city of Yeghegnadzor, Vayots Dzor. – noted on the Formula Yeghegnadzor official event page.
Continuing the series of initiatives to serve the communities and the community, mutual assistance and cooperation, which started with the super-successful Formula Goris event, this time organizers decided to hold the event with the people of Vayots Dzor.
The aim of the conference is to equip the youth of Vayots Dzor province of Armenia and neighboring regions with modern knowledge and tools of digital marketing, design, business, information technologies, assist them in their professional orientation, share experience and knowledge with the participants, motivating them to repeat and multiply the success stories of us and our partners.
Why participate in the Formula Yeghegnadzor conference?
1 ․ Be inspired, gain a clear idea, knowledge և tools on how to build your business in the digital world, targeting the whole world as a market, while continuing to live in Vayots Dzor or other regions.
2. You will learn how to find a job or freelance in organizations around the world, living in your home.
3. You will be informed about current professions և you will be able to orient yourself correctly in choosing a future profession.
4 ․ You will learn success stories, you will learn about new opportunities ․ Real people will present their real, very successful experiences, which you can apply.
The TCF Book Lovers' Corner will be opened in Yeghegnadzor High School within the framework of the conference, contributing to the continuous education and development of local youth. The TCF corner of book lovers will be equipped with the latest books, also in an online format, which will surely be a source of motivation and motivation for many teenagers to develop their horizons, and dream and to think big.
About participation, venue and date
To get acquainted with the details of the conference, go to the following link: https://yeghegnadzor.tcf.team/
To participate in the event register here: https://tcfteam.typeform.com/to/njbkBgst
Official event page on Facebook