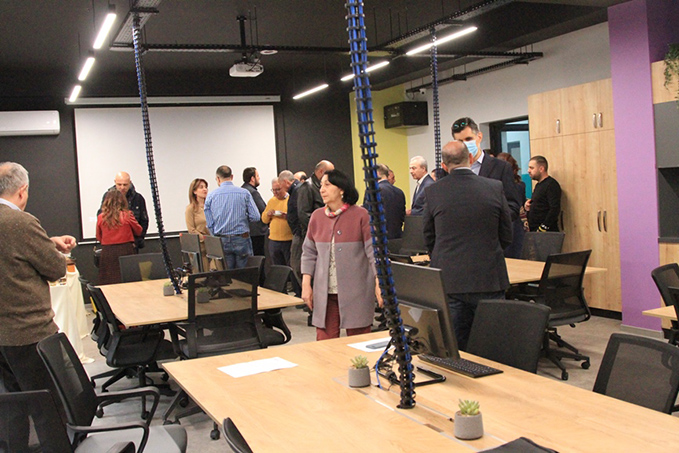 In late 2019, the Smart Solutions Center was established at the National Polytechnic University of Armenia with the support of Viva-MTS, where every year new laboratories are being renovated.
The Center already has seven technically equipped and renovated laboratories. At the end of the last year, one more room was renovated, which will serve as a coworking space for startups and students of Armenian universities. This year, the Center is planning to renovate 2 more classrooms.
"One of the important strategic directions of the Union's activity is education. Emphasizing the importance of the relationship between the education system and employer, we implement ongoing programs to maintain and deepen that bond," said Eduard Musayelyan, Executive Director of the Union of Employers of ICT.
"The Startup Movement project for students was launched last year, which we are implementing together with our partner BANA (Business Angels Network of Armenian). It is a 21-week incubation project where students learn marketing, finance, pitching, go through all the stages of creating a startup, and which is most important, work on real business tasks.
"As a long-term program, we plan to cooperate with all universities in Armenia to develop cross-sectoral startups, which will work on the existing problems in different sectors of the economy and offer technological solutions," said Musayelyan.
Congratulating those present, the Rector of the National Polytechnic University of Armenia, Gor Vardanyan, especially emphasized the opportunities of the newly-opened workspace. Students will complete their dissertations and course projects in a technically equipped environment. At the same time, through collaboration with private partners, the environment will become a new platform for prioritizing smart solutions.
"Lack of structure is one of the major problems faced by startups. We have prominent examples of startups that began at home. A coworking space first and foremost solves this problem ensuring a productive and collaborative environment for the students to generate new ideas and put them into realization. Viva-MTS considers the establishment of this coworking space as a long-term investment that will enable bright minded students to create a value for themselves and our country." said Viva-MTS General Manager Ralph Yirikian.The center was established with the support of Viva-MTS company and is an example of corporate social responsibility.